All will be quiet here at The Anniversary Home today because I'm off on a road trip to the most wonderful/awful place on earth...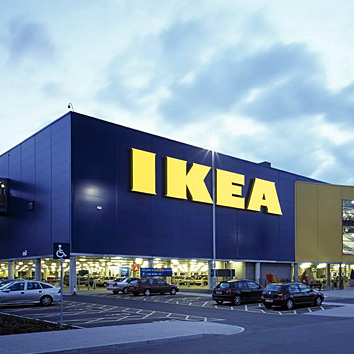 I have a serious love / hate relationship with this store. My first ever trip to an Ikea was with Mr. B, and let's just say it ended in tears with me storming through the store threatening to move back to America. Hilarious now, but not so funny at the time.
However, today I have Mr. B's full permission to go hog wild and shop till I drop. Well, at least what I can fit in the car. And in his words, only "necessities". (Psssahhhhh, you know when I get to the checkout I'll have to do the supermarket scramble for anything and everything that is a dollar or two. Those cheap tin lanterns are always "necessities".)
Until this past move, I've always had an Ikea nearby. Be it a train and bus ride away or literally a few miles around the corner, it was nice to know I could just pop in when I wanted. But now? Oh no. It's like a two and a half hour affair just to get there. So yes, you can see why I'm excited.
Wish me luck friends! (Especially that my new friends at the store will take pity on an 8 month preggo woman and help me load the car? Eeek.)